Welcome to South Wales Listens
South Wales Listens gives you the opportunity to tell your local neighbourhood police team about the issues that matter most to you, as well as taking part in surveys that will enable us to better understand concerns in your community. We'd really like to hear from you so why not ask your family, friends, and colleagues to register too? Registration is completely free, quick, and simple.
Through South Wales Listens you're invited to sign up and tell us what concerns you in your local community. We will also let you know about local engagement events, crime prevention advice, and occasionally about significant policing activity in your area.
South Wales Listens is all about enabling you to send messages directly to your local PCSO and Neighbourhood Policing team. We will listen to what you have to say and then we will share with you the actions we have taken to address your concerns.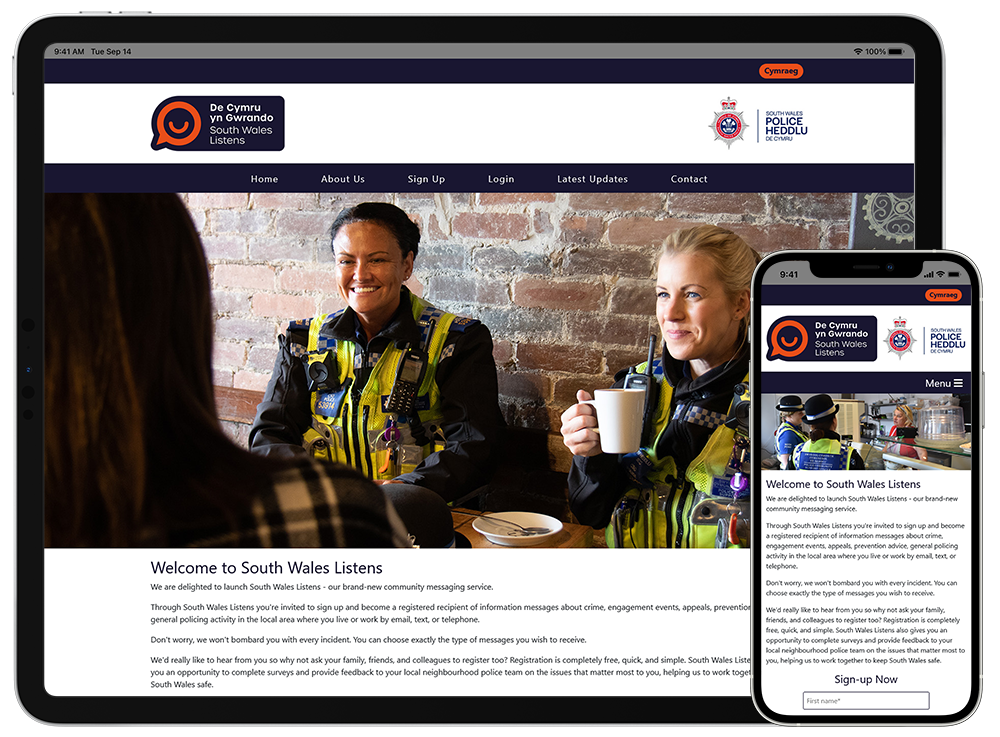 Look up your local Neighbourhood Policing Team
Find your local Neighbourhood Policing Team and be able to contact them directly by entering a street address or postcode below:
Latest South Wales Updates